Grand Infinite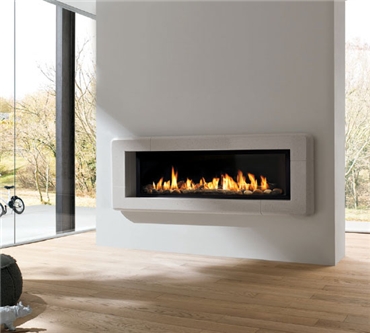 If you have a larger fireplace application, the Grand Infinite direct vent ribbon gas fireplace is the perfect choice. It measures an amazing 60" wide and its multi-sided configuration will allow you and your loved ones to enjoy it from any two adjacent rooms in your home.
Your Grand Infinite gas fireplace comes with a variety of design and decorating options to help you create the perfect look and feel. We can offer you a selection of surround kits, decorative rock sets, ember glass and other options to suit your needs. For more information, contact us or visit one of our showrooms.
NOTE TO AMERICAN AND CANADIAN CUSTOMERS:
Due to dealer territorial restrictions and/or varying international safety standards, the Grand Infinite can only be delivered to the Greater Toronto Area at this time. No shipping is available to the rest of Canada and the United States.
Grand Infinite Specifications
Product Category:
Fireplaces
Ship To Canada?
Greater Toronto Area only