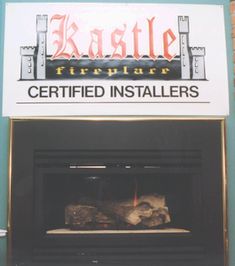 Welcome to Kastle Fireplace. We are a unique and fast-growing company privately owned by Doug Davie. Our primary goal is to sell, install and service the fireplace industry with natural gas, electric, wood and outdoor fireplaces, stoves and inserts. We see the future need for gas and wood fireplaces and secured dealer status from North America's leading fireplace manufacturers.
Our aim is to always provide our customers with unsurpassed quality, value and service. We have trained technical representatives and licensed gas and wood installers on staff who can easily install and assembly your fireplace designs. This coupled with our excellent customer service ensures that we are capable of completing multiple projects from new homes to heritage homes to high-rise condominium applications.
Kastle Fireplace is an authorized retailer for the following products:
We would be pleased to provide you with a quotation on any of your unique wood or gas applications. Contact Us for more details.
Sincerely,
Doug Davie
President